Oberon Blanket Cube
Portable cube is made from a durable Aramid fabric that is tested and designed to divert energy away from the worker while performing every day electrical tasks.  It can also serve as an additional barrier to safeguard workers that are in close proximity to electrical equipment.
The cube can be moved from site to site and can be deployed on multiple configurations.

Meets ASTM F2676 and ASTM F3272 blanket standard and is rated for a maximum arc current of 40 kA (BTP 517).

Anchoring is recommended for holding the structure in place to contain or divert arc energy.
The 4.5′ x 6.5′ cube framework is made from a durable Schedule 80 PVC frame and is comprised of 3 Aramid panels measuring 4'x5′. the panels are further reinforced by the use of Kevlar® rope for added strength and stability.

Foldable for easy storage
The Blanket Cube can be set up in various positions to protect around a work space.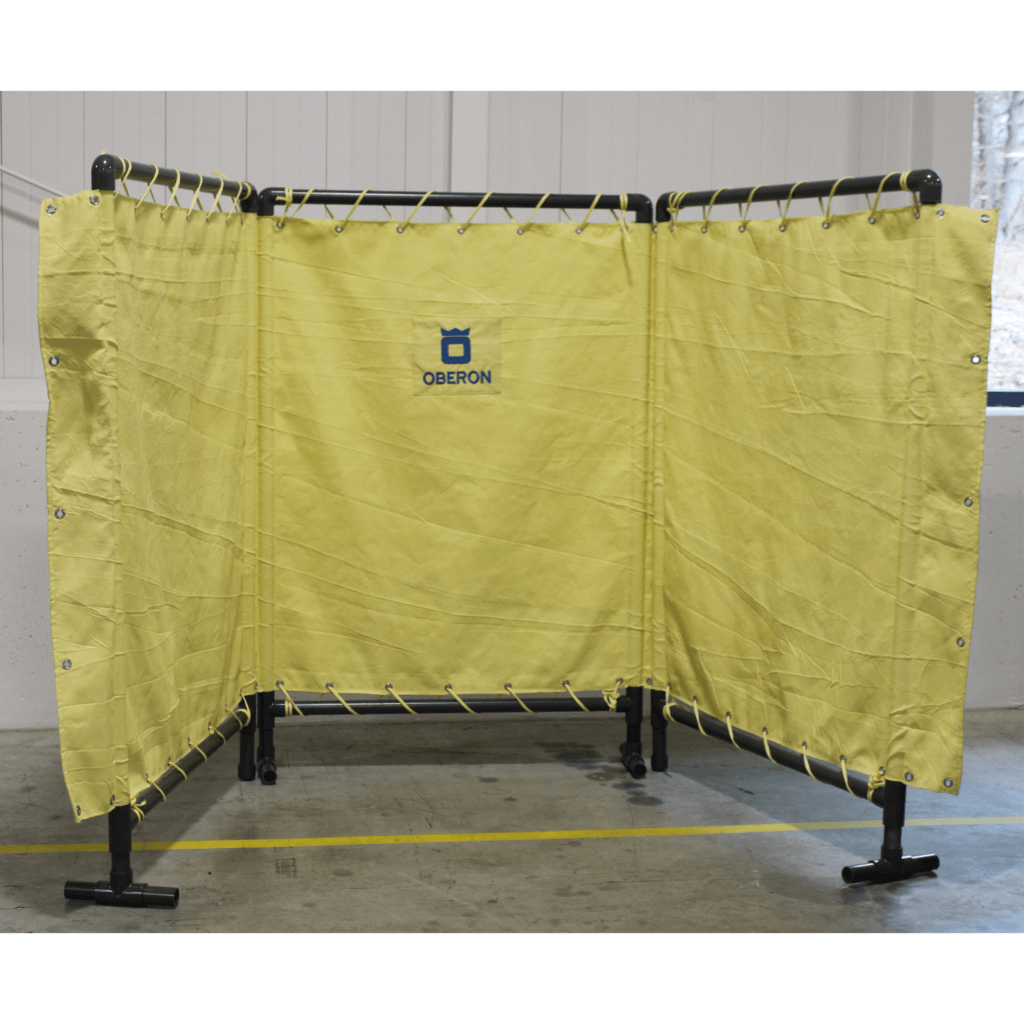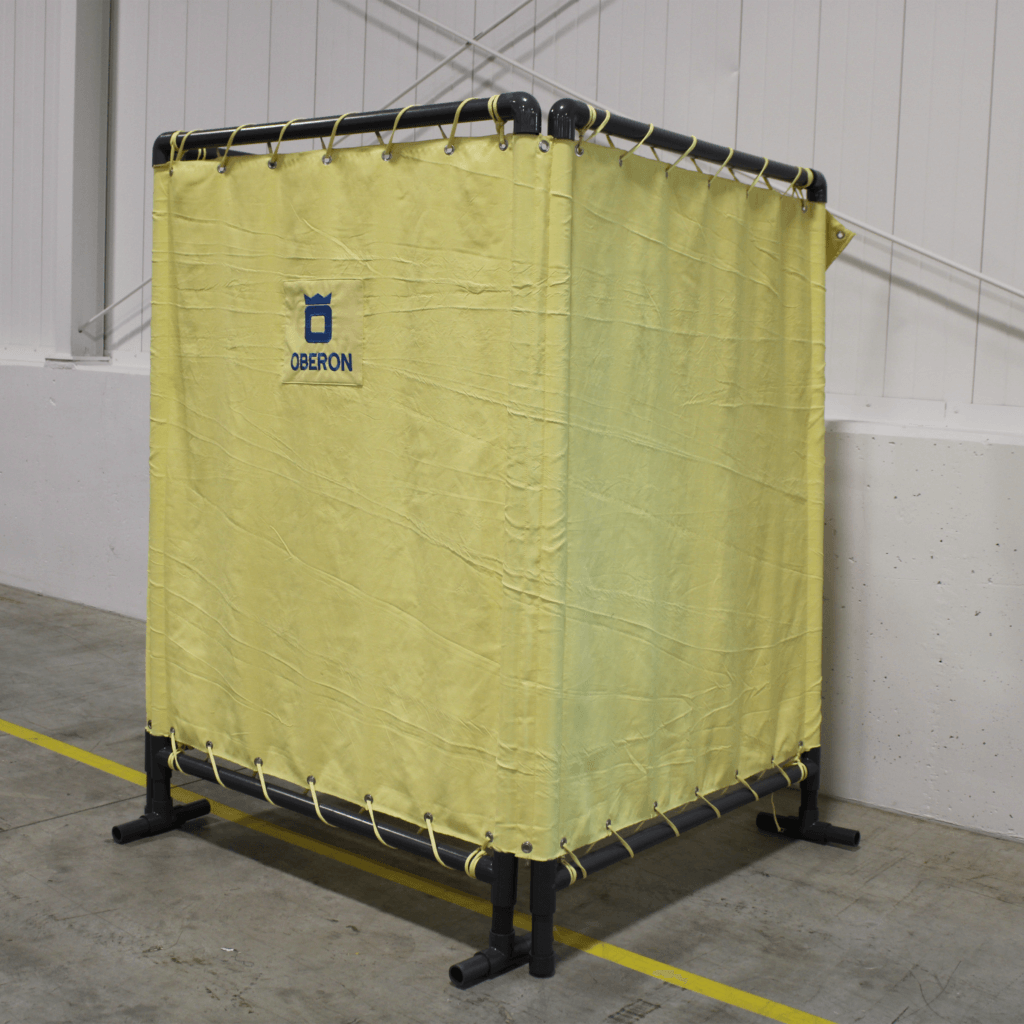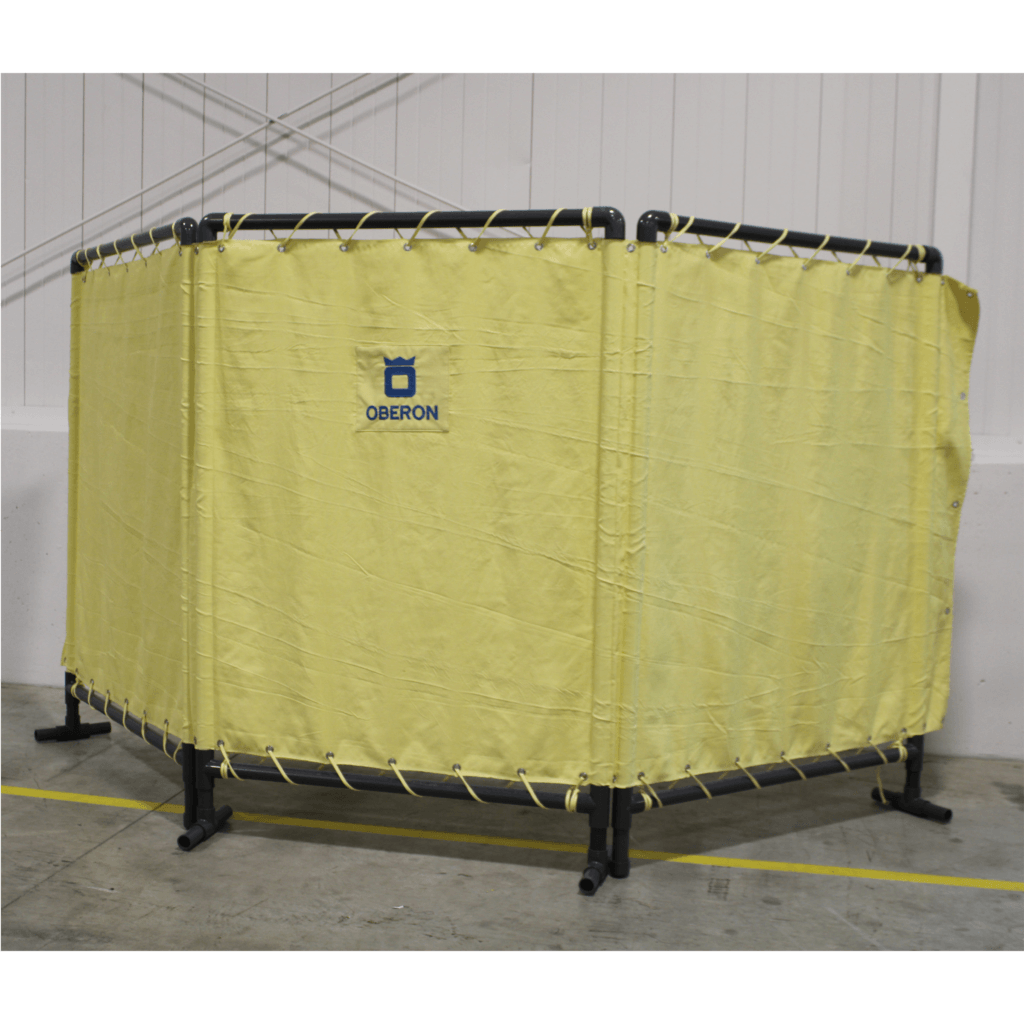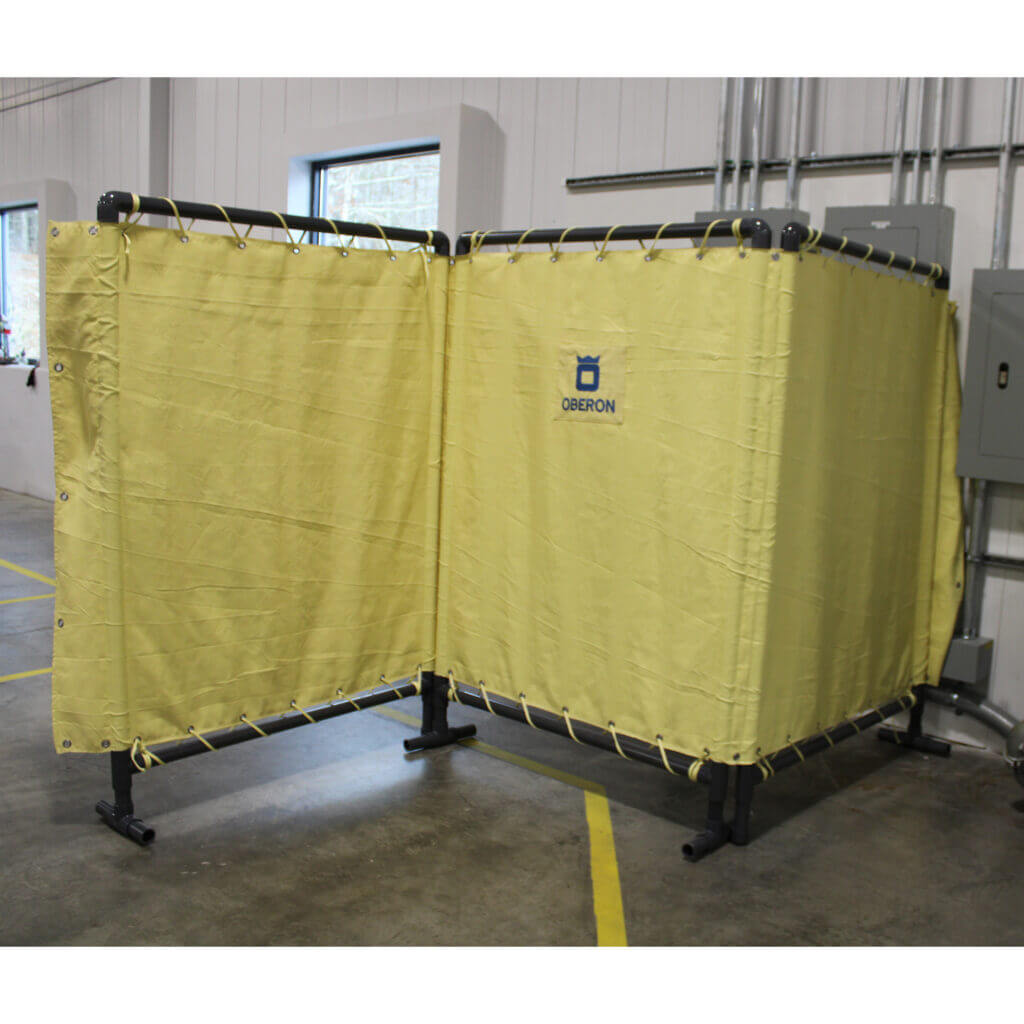 ---
The Blanket Cube's sides are measured at 5′ Tall by 4′ Wide.
---
The Oberon Blanket Cube is designed to fold in on itself for easy storage.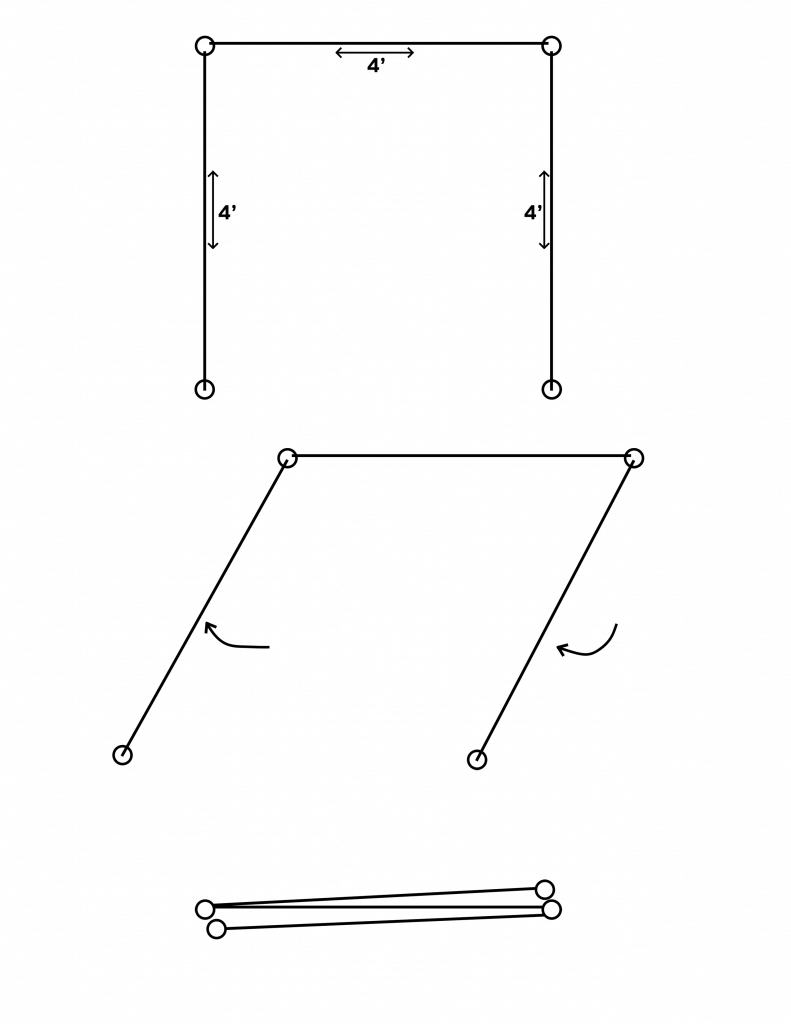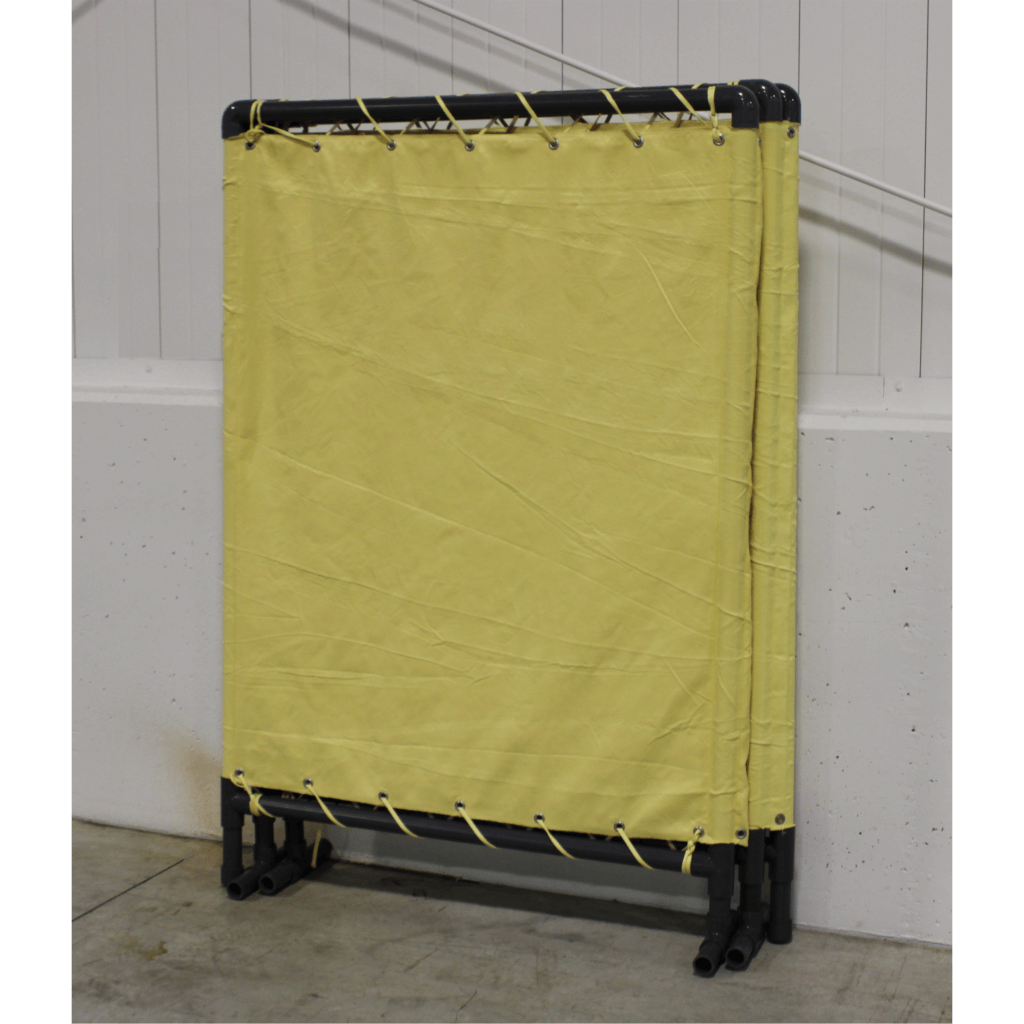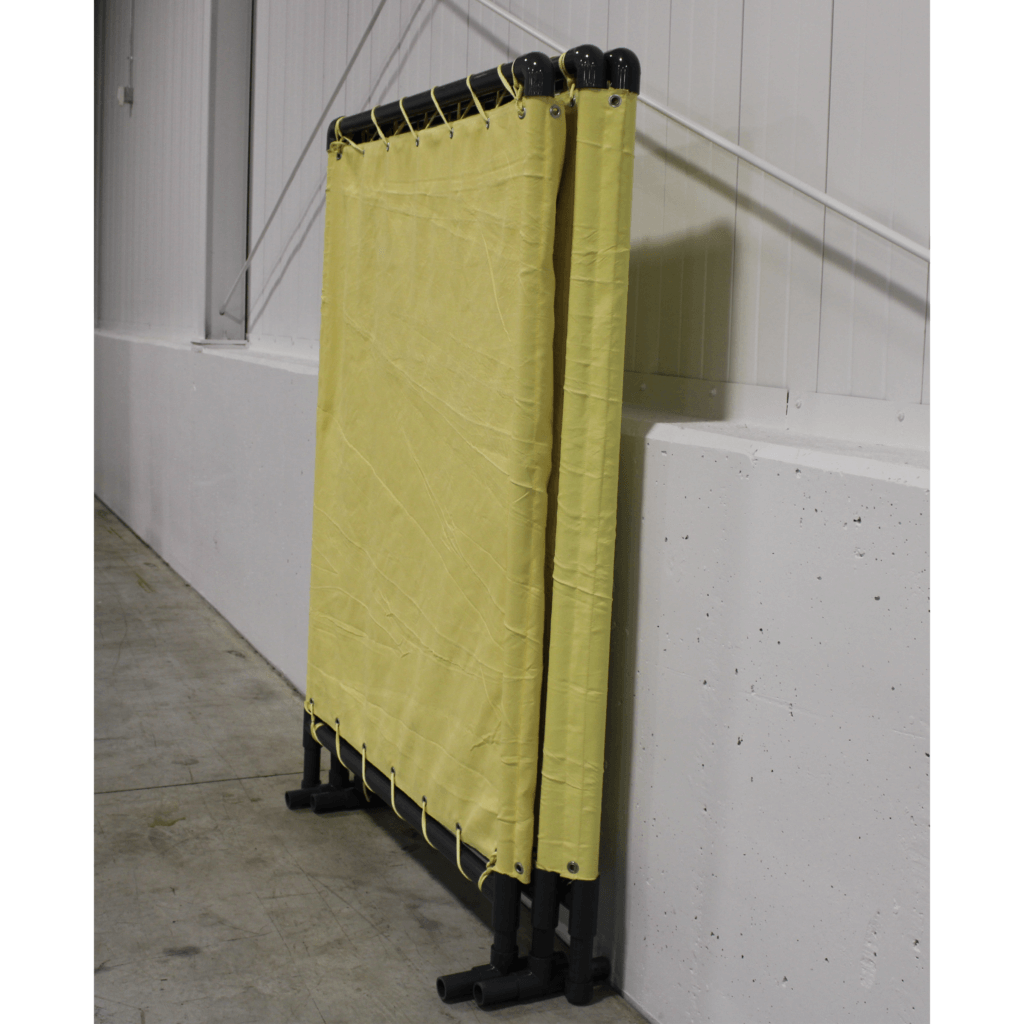 ---
Jim Pollard explains the benefits of the Arc Flash Blanket Cube:
See the Blanket Cube folding action in this featured video:
---